Blessings as we exit the full moon energies over the next days!
I went to a new Ancient Mayan Pyramid called Edzna and had a very visionary 2-hour Meditation on the top of a temple.
It's a beautiful, quiet site with huge trees far into the Campeche jungle.
I had an incredible experience.
The ancestors and stones were speaking to me as we entered a Sacred walk asking Gaia to welcome us.
I was awake all night with the full moon communicating and talking to this Sacred site.
I arrived carrying key codes to activate and leave there.
I could feel them being released as I walked and climbed the ancient, power-infused structures (after activating my LightBody and many layers of energy matrices for protection, love, and the spiritual eye).
Once I was called to the optimal spot to sit in the left temple next to the moon Temple, I was quickly swept into a visionary state.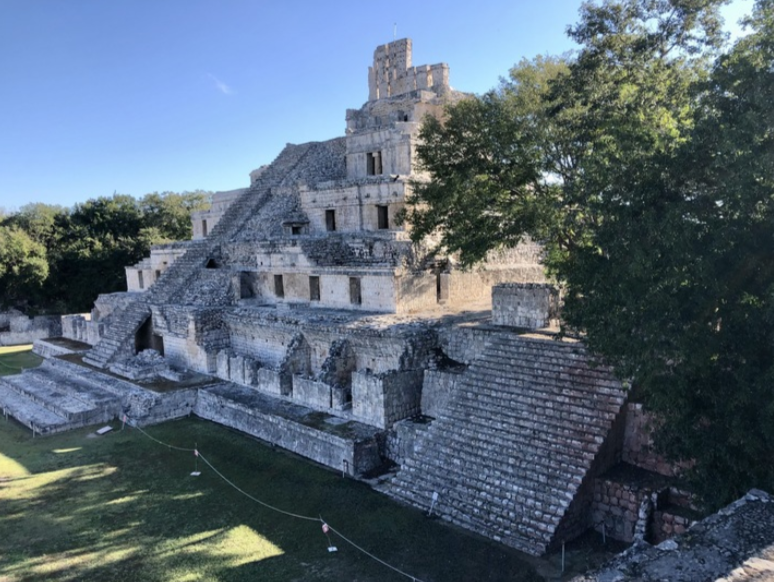 I watched with my inner eye as images of me in many lives from Mayan to other indigenous tribes appeared and changed.
It was like watching a photo slowly take shape and the details always included something to do with the eyes and 3rd eye area.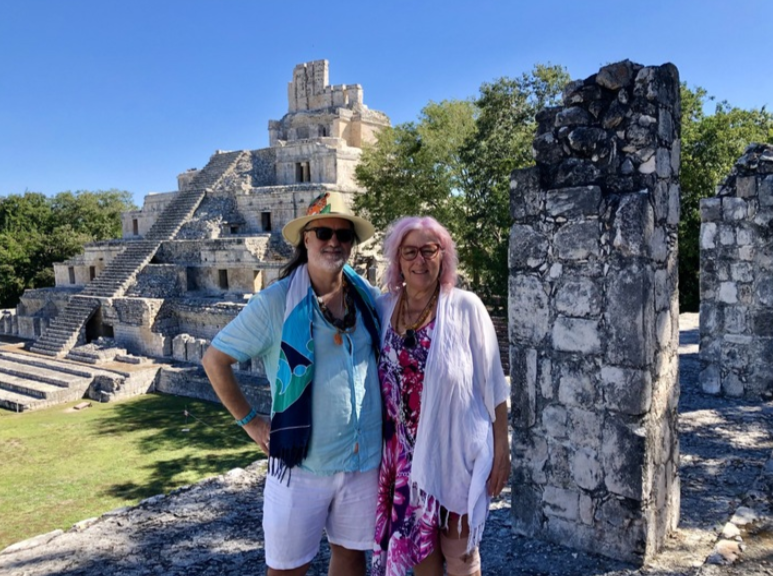 I saw buildings and structures thru the ages built and deconstruct.
I could see through time and a new dawning that is coming.
I'm just back in town now and it's slowly sinking in.
I was guided to create a global healing while there, connecting Egyptian lands and temples and the Amazon and Celtic stones!
It was a strong light grid that began to release the key codes embedded in these places and in us that are toxic and restrictive.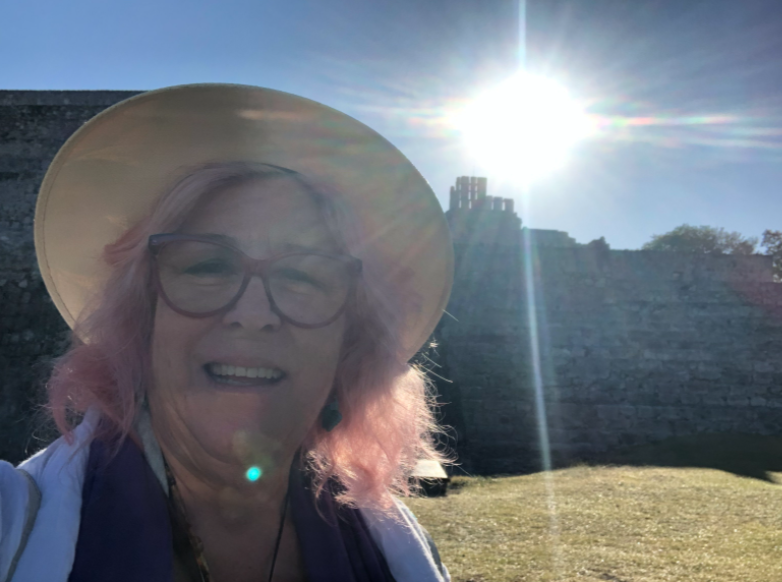 After creating a lot of protective layers and activating my Light body to the optimal frequency to see and communicate through time I reinforced everything with protection power spheres.
We awakened and upgraded this light grid within and around the planet for releasing the pain, past, and patriarchy that has poisoned our minds, bodies, hearts, and earth over the centuries.
The full moon in Leo and the big obstacles getting released right now by Uranus in Taurus means our riches will rise as we heal and reconnect.
This epic global metamorphosis we are all in right now is freeing us all from the past.
You get to discover who you truly are and what you are at a Soul level!
As we are awakening and becoming individual spiritual self-empowered multidimensional beings we have to also reconnect ourselves to the extensive network of intuitive pathways between worlds and dimensions.
The ancients set up these pyramids, temples, and sacred sites to communicate and balance the planet and humanity.
Sending you all the optimal energies for your sacred wake-up!
It's my honor to do this work! I used to do it for myself and then realized there is no such thing.
We are all one yet we are all individual.
When I free myself, I imprint that experience into the akasha and it's available for you and anyone who taps into it.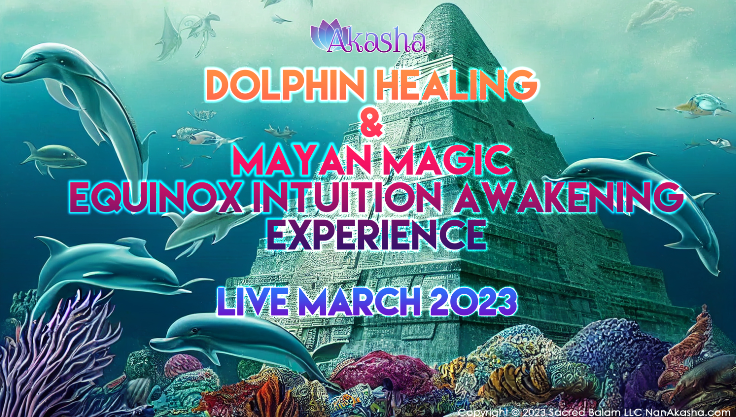 Please join me in remembering and honoring this incredible moment we are an part of!
Aho!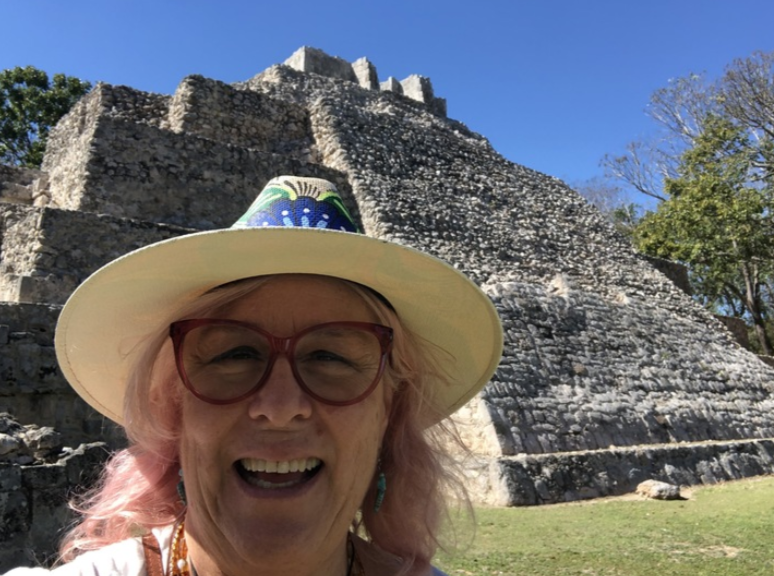 At the upcoming Dolphin Healing Mayan Magic Retreat March 17-21, we will be doing a sacred ceremony with our Mayan Aztec dancers and I'll lead a powerful activation on a temple or pyramid at sunrise for the equinox.
The energies here are magic and you will be healed, your intuition accelerated and reconnected to a very important key code for your Soul's purpose!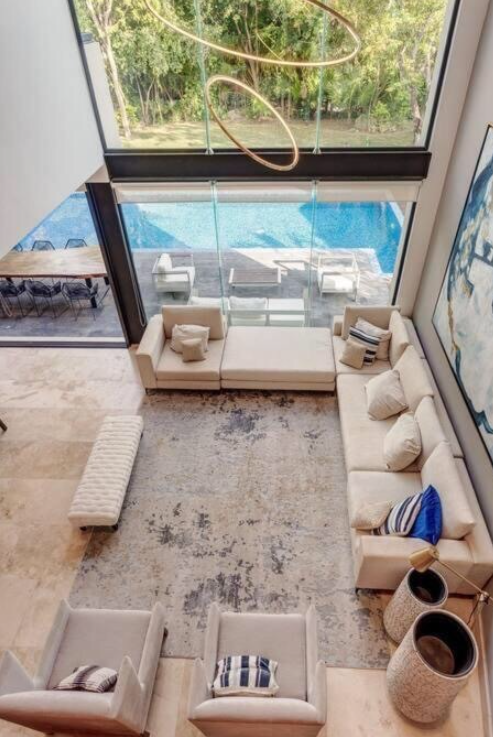 Plus we are staying together in a gorgeous house near the beach with a private pool and close to the dolphins.
Contact me soon to arrange your spot and let me help you with travel plans!