I would like to give you the pure joy of kissing a dolphin!
Kissing a dolphin sounds like a dream, doesn't it!?
I never thought that would ever happen… and magically it did!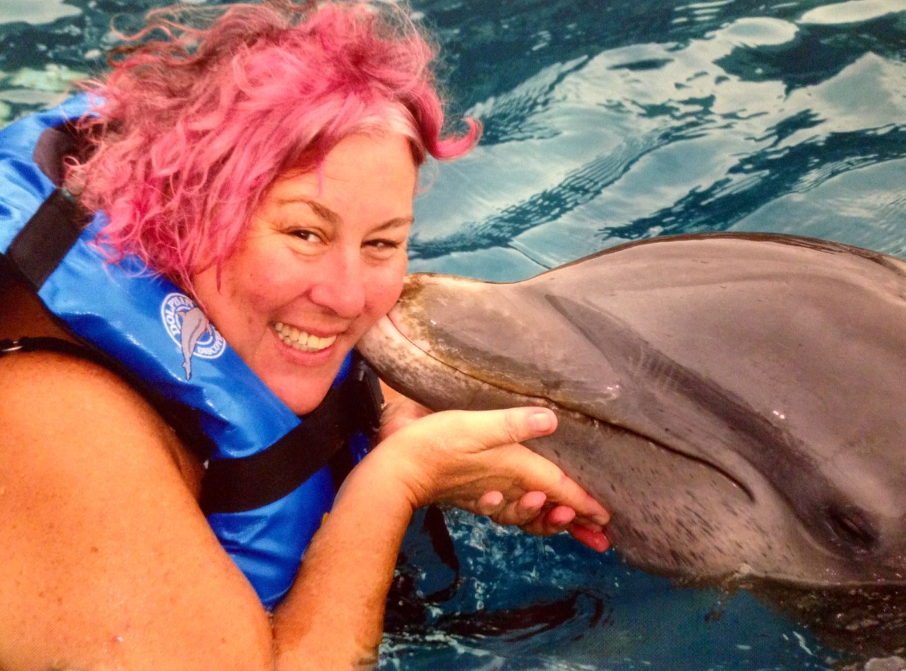 This is seriously one of my peak JOY moments in my life, my first real, live dolphin kiss with this incredible being Picasso!
I promise you will get to KISS a DOLPHIN or two when you come to my Dolphin Healing & Mayan Magic Equinox Intuition Awakening in the Mayan Riviera March 17-21!
Enjoy these photos as they carry the energy of the love and healing energy the dolphins share.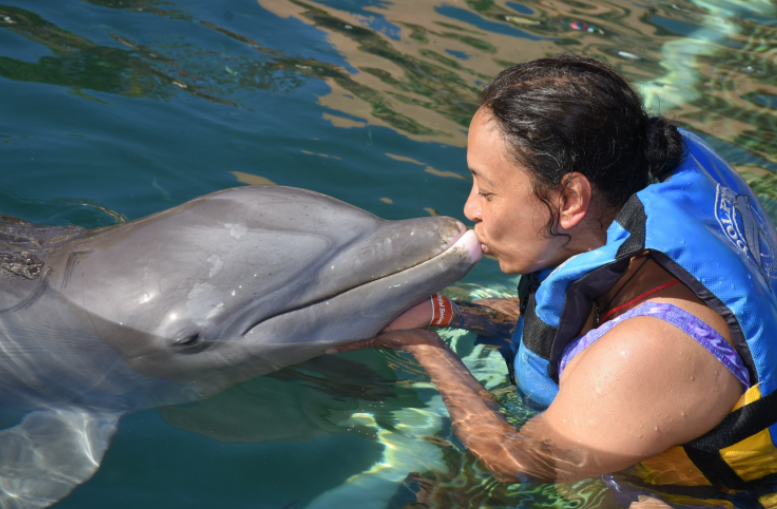 Plus you will also get to meditate, heal, hug, communicate, and even play Dolphin Divination Cards with beautiful, loving dolphins who are ASKING you to please come so they can do their mission.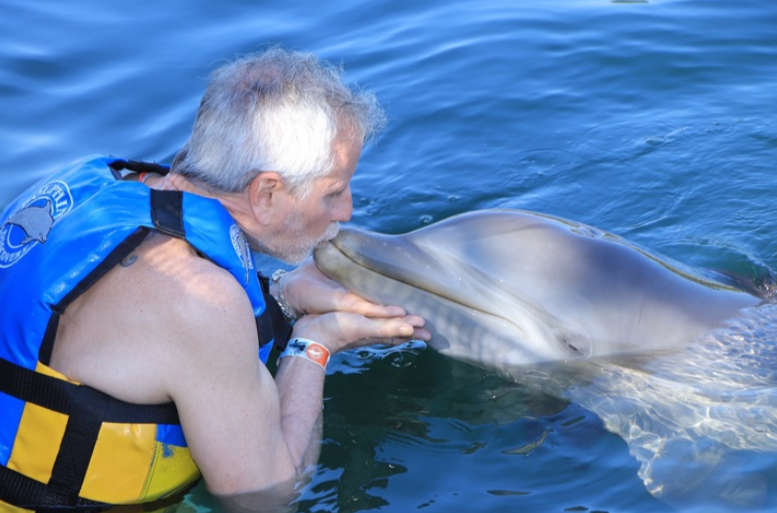 By now I have had almost dozens of dolphin kisses, and EVERYONE Is special and brings me to new levels of bliss.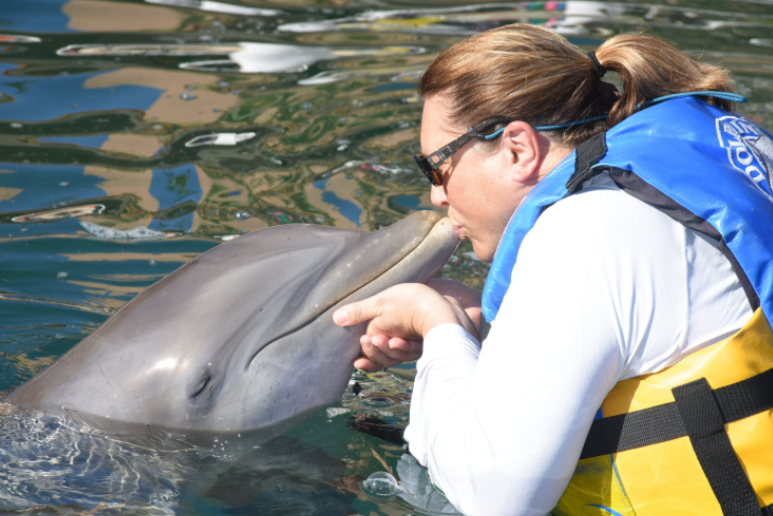 Sue loved it so much she will be coming back again soon!
This is a life changing experience, because the Dolphins can scan and shift your vibration, realign your body, mind or spirit, all while raising your vibe into Bliss!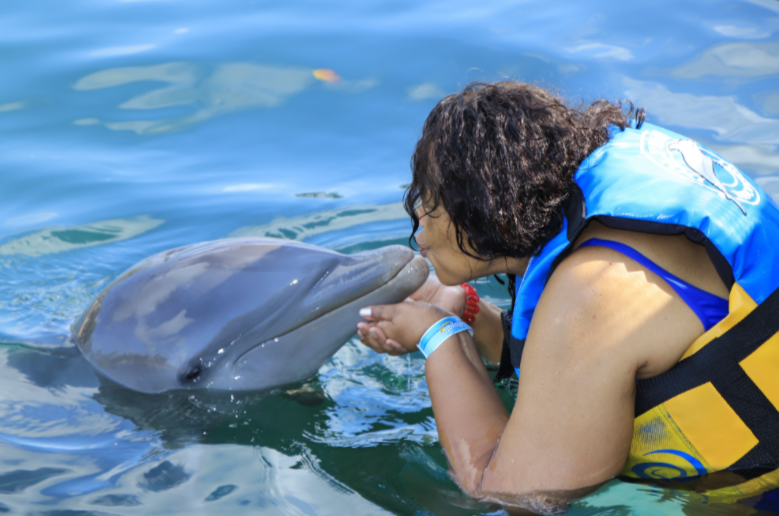 The dolphins are multidimensional beings who have a mission to help us through our ascension process! They have been raising the state of consciousness on the planet through the waters, and now they want to kiss you.
These dolphins have specifically asked to interact with humans in a way that will change the planet and help us all heal!
It is better than the kiss of prince charming, because this is a Soul Kiss that realigns you with your purpose!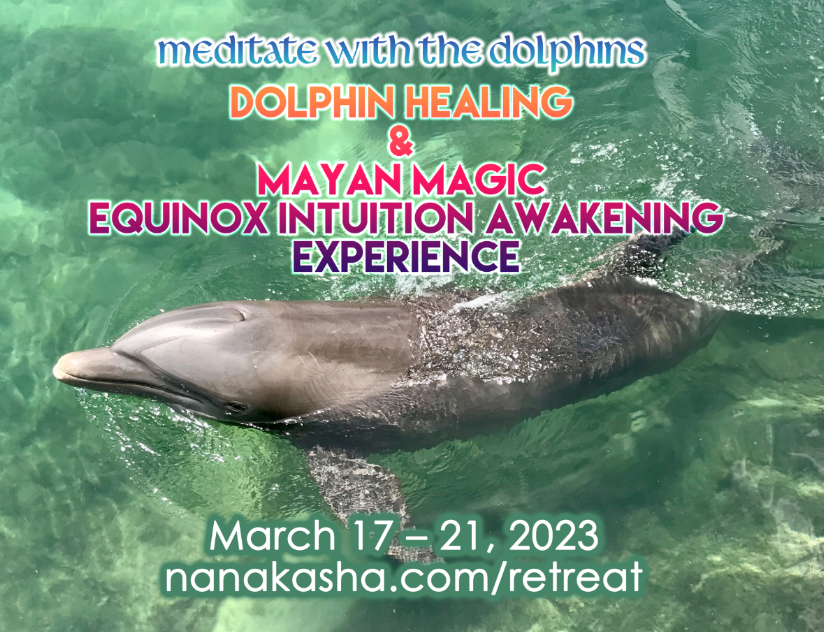 I want to hug and heal you and hold a safe space to wrap you in love and pamper you with cacao treats and beauty!
Talk to me today about the March retreat – if you are called, then there is always a way! [email protected]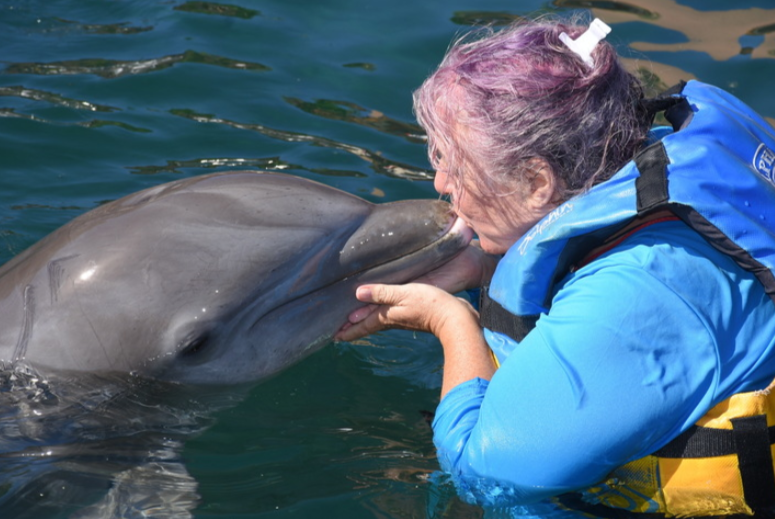 We never know if and when this priviledge of kissing, healing and meditating with these masters of vibration will be taken away.
The lockdown kept us away, now we need to listen to all the messages from spirit and our divine guides like the dolphins to take action now, and not miss the chances that may not come again.
My beloved Chris had a super severe seizure almost 4 years ago. He still cannot do most of what he used to do. He is so glad he had all these experiences before that!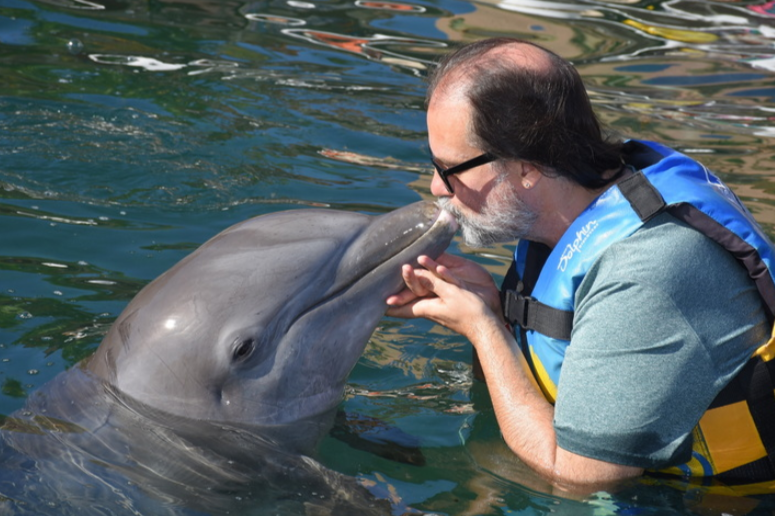 Chris pre-seizure kissing Jogo our dolphin friend.
Your life is not supposed to be controlled by the agenda of job, duties and traffic and bills.
Your JOY is the key to your freedom.
Come KISS a dolphin today and you will rise into the power state of JOY in ever cell in body, mind and soul!